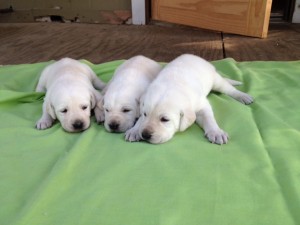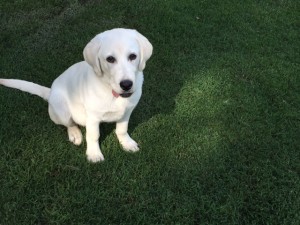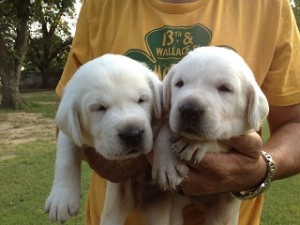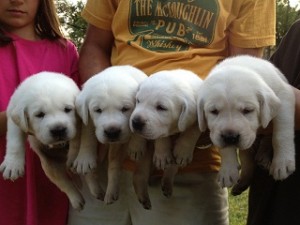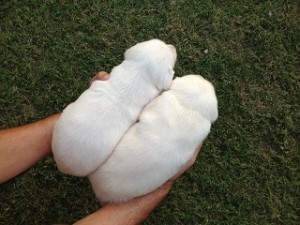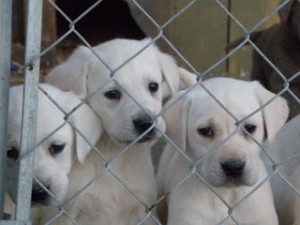 ---
Are you looking for the perfect pet to add to your family? If so, white lab retrievers are not only beautiful animals, they are also an ideal family pet. White labs are loyal, sociable and quite trainable.
Silver and Charcoal Kennels currently has several adorable white lab puppies for sale. Our white labrador retrievers are of the elite quality, and come with health guarantees and AKC registration.
Please click on our current litters page to look at all of the premium white lab puppies that are available.  If you have any questions, or would like to learn more about our current crop of puppies, please contact us at (662) 299-5435.