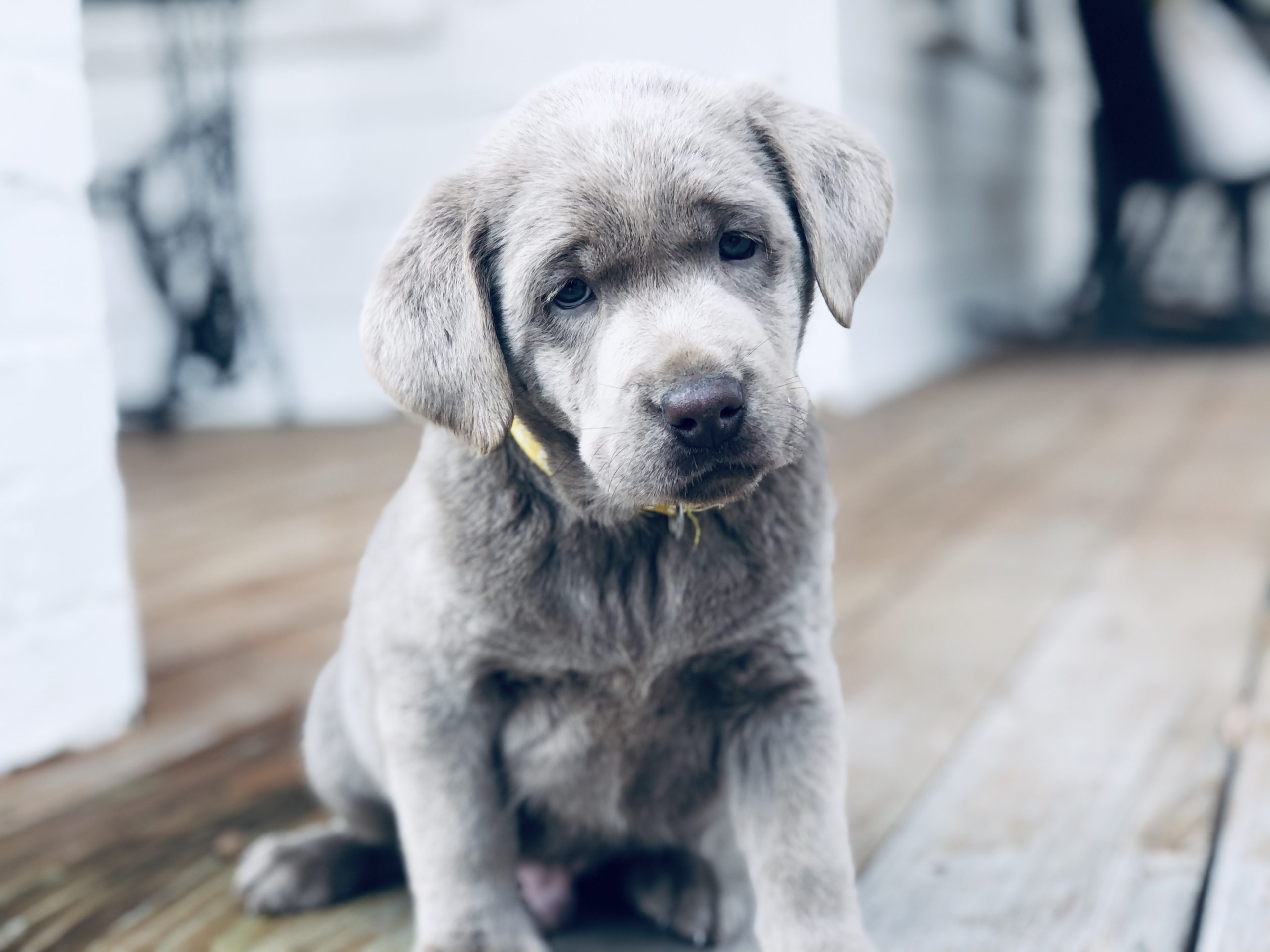 If dogs are a man's best friend, then your life is not truly complete until you have one. Dogs are great for the whole family. They teach children responsibility, offer unconditional love, and provide years of laughter. When you decide to add a dog to your family, you might as well get the best of the best—a Labrador retriever puppy from Silver and Charcoal Kennels.
Our Mississippi Labrador retriever breeding program delivers puppies to Georgia and all over the country. We aim to provide every family who wants one with the puppy of their dreams. As an established professional Labrador retriever breeder, no one is better equipped to do that than we are.
Silver Labrador Retriever Breeder in Georgia
Labrador retrievers are known to be intelligent, friendly, gentle, loving, and beautiful dogs. We breed our Labs to embody all those traits. Our silver, champagne, and charcoal Labradors make excellent hunting dogs, rescue dogs, service dogs, and family companions. They grow to have stable temperaments, high intelligence, and fun and affectionate personalities.
We complete genetic testing for our dogs and deliver every puppy with AKC registration, a 24-month hip guarantee, and up-to-date vaccinations. Our pups have impressive pedigrees, with bloodlines that go back decades, and Sires with Field Trial Championships and Senior Titles. With their quality of health, your Silver and Charcoal Kennels pup is sure to be around to love you for many years.
When they're ready, you can pick up your puppy from our kennel or we will deliver them to your Georgia home.
If you're interested in one of our silver, charcoal, or champagne Labrador retriever puppies for sale, we ask that you check out our current litters and send a deposit for the one you'd like. Once a puppy becomes available, you will be able to take them home at eight weeks old. You can pick them up or we will drive them to you in Georgia. After you've made sure you're happy with your pup, you will then pay the remaining cost.
The newest, furriest member of your family awaits you. Get in touch with us today to learn more about or reserve a Labrador retriever puppy from Silver and Charcoal Kennels!