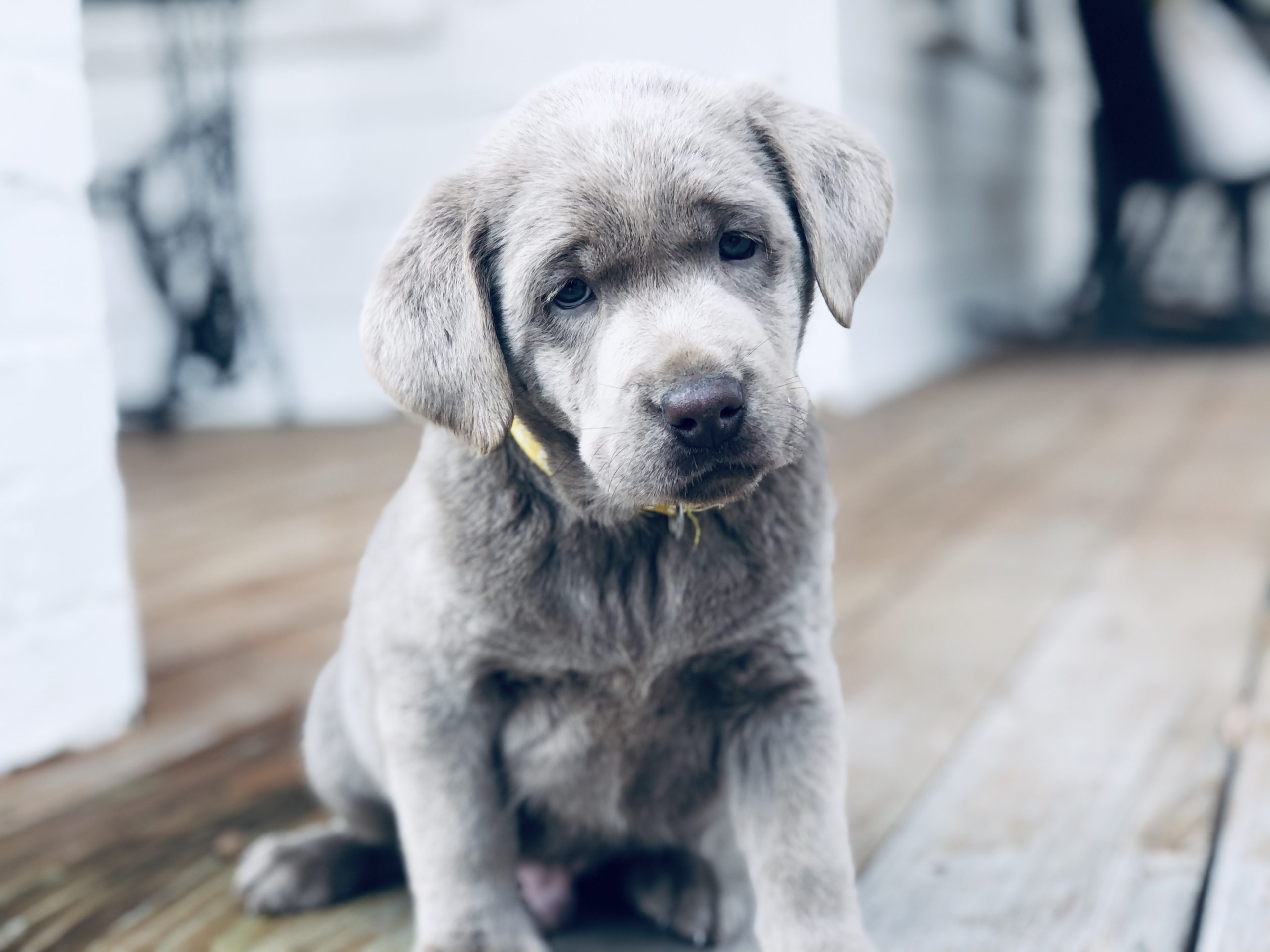 Welcome to Silver and Charcoal Kennels, Pennsylvania's premier destination for top-quality Labrador Retrievers. With over two decades in the breeding industry, we're not just breeders; we're a tradition, ensuring every family gets the Labrador puppy they've always dreamt of.
About Our Labrador Retriever Puppies
Every Labrador that comes from Silver and Charcoal Kennels is a product of love, care, and unwavering quality standards. We proudly boast that all our Labrador puppies for sale are AKC registered, affirming our commitment to quality over quantity. Whether you're captivated by the silver, charcoal, champagne, red, or white hues, we are sure we have the puppy for you. Our Labradors are not just pets; they're family. Be it a home companion, a rescue dog, a hunting partner, or a service animal, our Labradors fit seamlessly into every role. Our staunch belief is that the Labrador breed, especially the silver retrievers, is the epitome of intelligence and kindness. It's this belief that drives us to shower each puppy with utmost love and care.
Why Choose Silver and Charcoal Kennels?
While our roots are in Greenwood, Mississippi, our reach spans to the heart of Pennsylvania and beyond. When you choose a Labrador from us, here's what awaits you:
A lineage marked by accolades, with the sire boasting numerous Field Trial Championships and a Senior Title.
Assurance of adult Labs characterized by a robust build and an affable temperament.
Full AKC Registration for your little companion.
A two-year guarantee against genetic hip defects.
Puppies that are up-to-date with all vaccinations.
For Pennsylvanians who can't make the trip down south, we offer shipping services for puppies post their eighth week. Shipping charges commence at $500. It's worth noting that all deposits are non-refundable, and our Labradors usually come with limited AKC registration unless otherwise specified.
Contact Us
Contact us today to reserve your Labrador Puppy!
Cell: (662) 299-5435
Email: info@silverandcharcoalkennels.com
Traditional Mail: Silver & Charcoal Kennels c/o Michael Lary 2207 River Road Ext. Greenwood, MS 38930