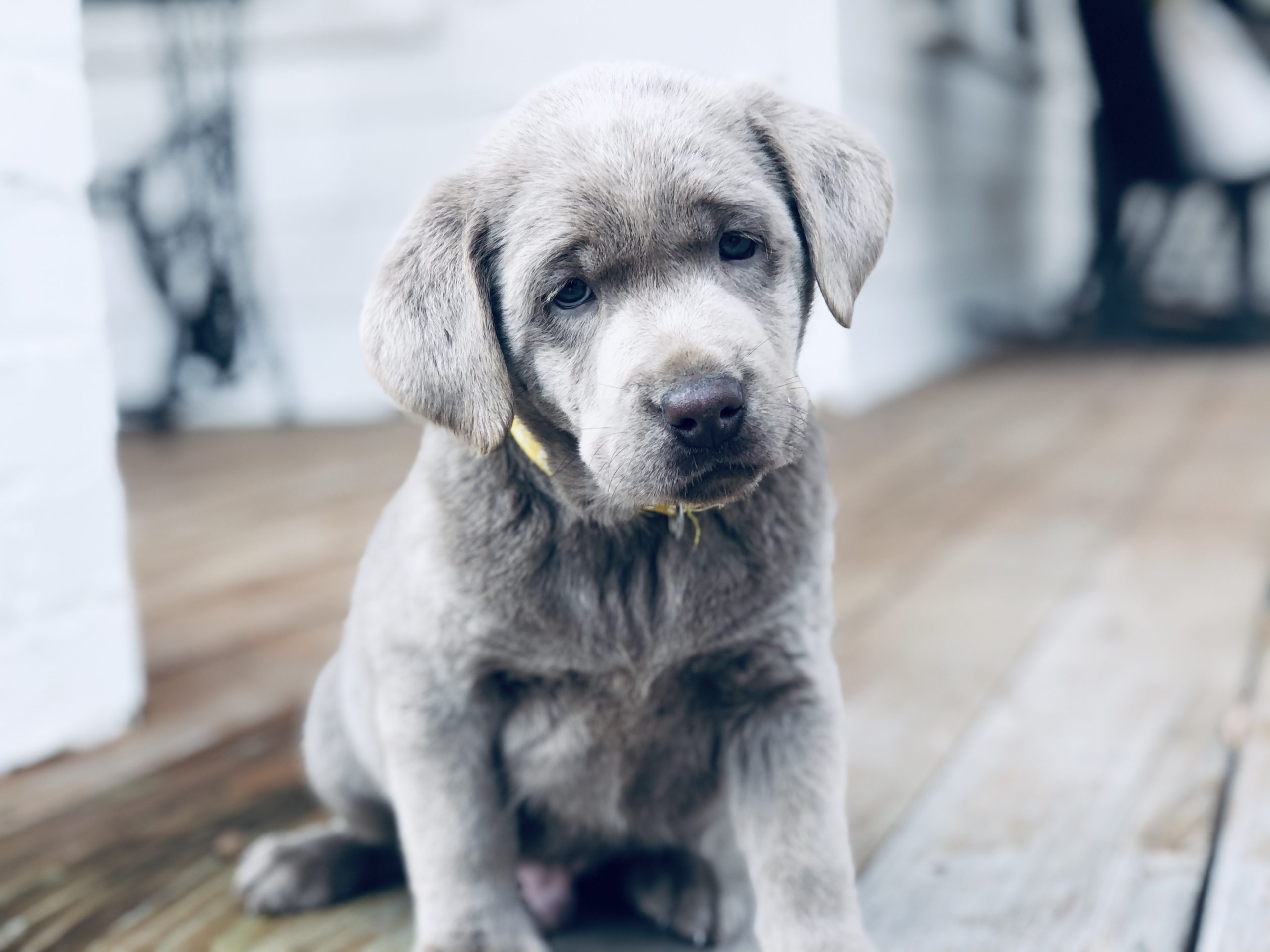 The amount of love a puppy adds to your household is infinite. With all the cuddles, playing, laughter, and affection, there is no end to the happiness they bring. When you decide to get a puppy, you want to maximize the years you can spend loving and caring for them.
At Silver and Charcoal Kennels, we breed high-quality Labrador retriever puppies that will be healthy and happy additions to your home for many years to come. We deliver puppies from our Mississippi kennel all over the country, including to families in Texas. Your newest family member awaits you in one of our litters.
Labrador Retriever Puppies for Sale in Texas
For over 30 years, we have worked to establish ourselves as one of the best Labrador retriever breeders around. We breed silver, charcoal, and champagne Lab puppies in both English and American styles. Every puppy comes from an award-winning Sire and bloodline that goes back two decades. Our AKC-registered pups are up to date on vaccinations and bred for impeccable health and desirable breed traits.
Labrador retriever puppies from Silver and Charcoal Kennels grow up to be large, friendly dogs that make great family members, hunting dogs, rescue dogs, and service dogs of all kinds. Each puppy has their own unique personality, so finding one to fit into your family will not be a challenge.
Silver, Champagne & Charcoal Lab Puppies Delivered to Texas
To reserve a puppy from one of our upcoming litters, all you have to do is tell us which litter you're interested in and send your initial deposit. At eight weeks old, you can either pick up your pup from our kennel or we will have them driven to your Texas home. Once you have a chance to observe and interact with your puppy and decide if you're happy with them, you'll pay the rest of the cost.
For more information about our Labrador retriever puppies for sale or to reserve your pup, contact Silver and Charcoal Kennels today!