The silver Labs for sale from Silver & Charcoal kennels are an uncommon color of a Labrador. Their stunning coats make them stand out in a crowd. Silver lab puppies often have beautiful blue eyes, giving them a piercing, unique look. Usually, by the age of 6 months, their eyes change to a stunning green.
Of course, looks are not everything! The beautiful silver labs are very intelligent, trainable, and healthy. With two decades of excellent bloodlines behind them, each litter of silver lab puppies not only have unique silver coats, but healthy bodies and very loving dispositions. Many of the puppies come from the proud females, Madison and Sophie, two incredible silver labs, and two handsome males, Hoss and Duke!
After about eight weeks of love and attention from the experts at Silver & Charcoal Kennels, the silver lab puppies are available for their forever home where they will fit in like one of the family. They are easily house broken because of expert care and training. Feel free to call and reserve your new silver lab puppy today at 662-299-5435 or contact Silver & Charcoal Kennels today for more information.
---
---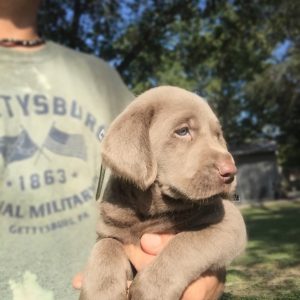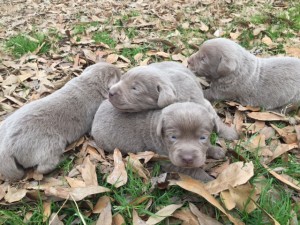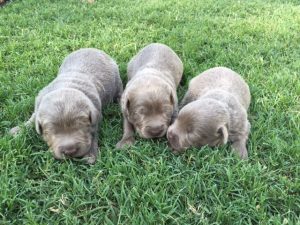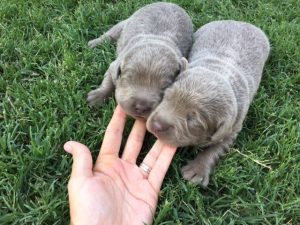 ---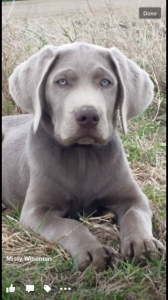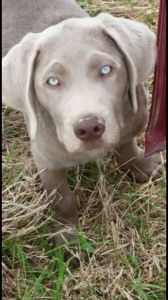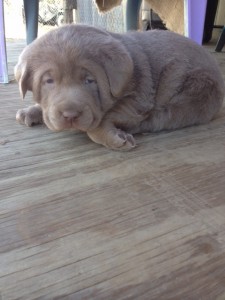 ---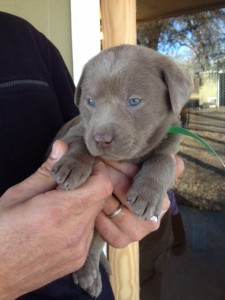 Apr 4, 2017
Silver Lab Puppy
I have two chocolate labs, but wanted a silver one. Working with Michael was great experience, he keep me up to date on how my puppy was doing... Read More
Mar 27, 2017
Silver lab puppy
We welcomed our silver lab pup to our family today. Such a wonderful experience with silver and charcoal kennels. I am excited to watch Judge... Read More
Mar 19, 2017
I'm looking for a lab to join our family. I am so impressed with your kennels. They are so clean and the dogs well cared for. I want to put ... Read More
Oct 12, 2016
Our sweet Maizy is a happy 6 month old silver puppy and doing wonderfully! Thank you Michael!!
Dan & Rachael,

We appreciate your feedback and LOVE hearing updates on your baby, Maizy!
Jul 12, 2016
Our Sweet Dogs Jessie & Bo
We have been so blessed to have your dogs! After the purchase of our female, we defiantly had to get another for our son. So we added a male... Read More
Thank you Michelle, we are blessed as well!