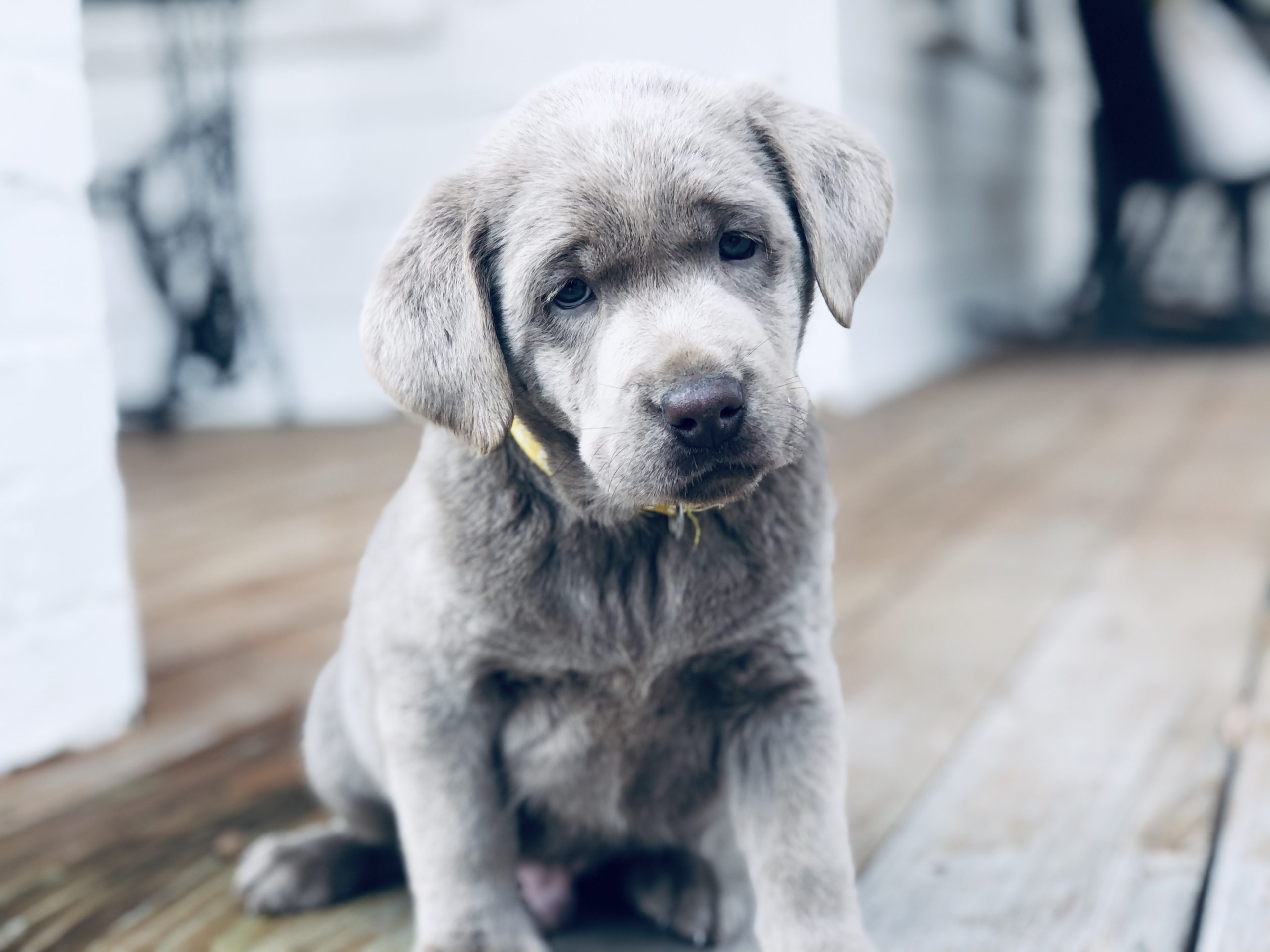 Are you looking for a new furry family member? Labrador retrievers fit well into all different types of families. They're excellent with children, teens, and adults. They're playful, loving, well tempered, and very joyful animals. They're great swimmers and love to play on the beaches of Gulf Shores or Fort Morgan. Labradors love hunting and retrieving in waters like Lake Martin. Labs will be an amazing new addition to your adventures family.
Silver and Charcoal Kennels raise the best labs for your family, and all the specific traits you want in your new dog. Your new puppy will fit into your family perfectly no time. Despite that we're located in Mississippi, we also deliver our puppies to Alabama, and many more states.
Silver Labrador Retriever Breeder
Our Labrador retriever bloodline goes back 25 years. We have different bloodlines depending on what type of traits you want in your dog. We have a more athletic bloodline that consists of service, working, and hunting dogs. We also have a blood line for a more casual mannered dog.
We have three exquisite colors of silver, charcoal, and champagne. Our pups are raised to have the best care, health, and love we can give. You should expect you in a Labrador retriever to grow into his or her personality the more time they spend in their forever family. All our Labrador puppies come with up-to-date vaccinations, 24 month hip guaranty, and AKC registration.
Delivery for Your Labrador Retriever Puppy to You in Alabama
Once you submit your deposit and pick your new lab puppy, then your pup can be delivered to you. Whether you live in Montgomery or Tuscaloosa or any other town in Alabama, our trusted drivers can deliver to you and will be coordinating the date and time of the arrival. You will not pay the remaining balance until your puppy is in your hands, and you are happy.
There is never a wrong time to welcome a new furry family member into your home. Check out current or upcoming litters to reserve your puppy today.