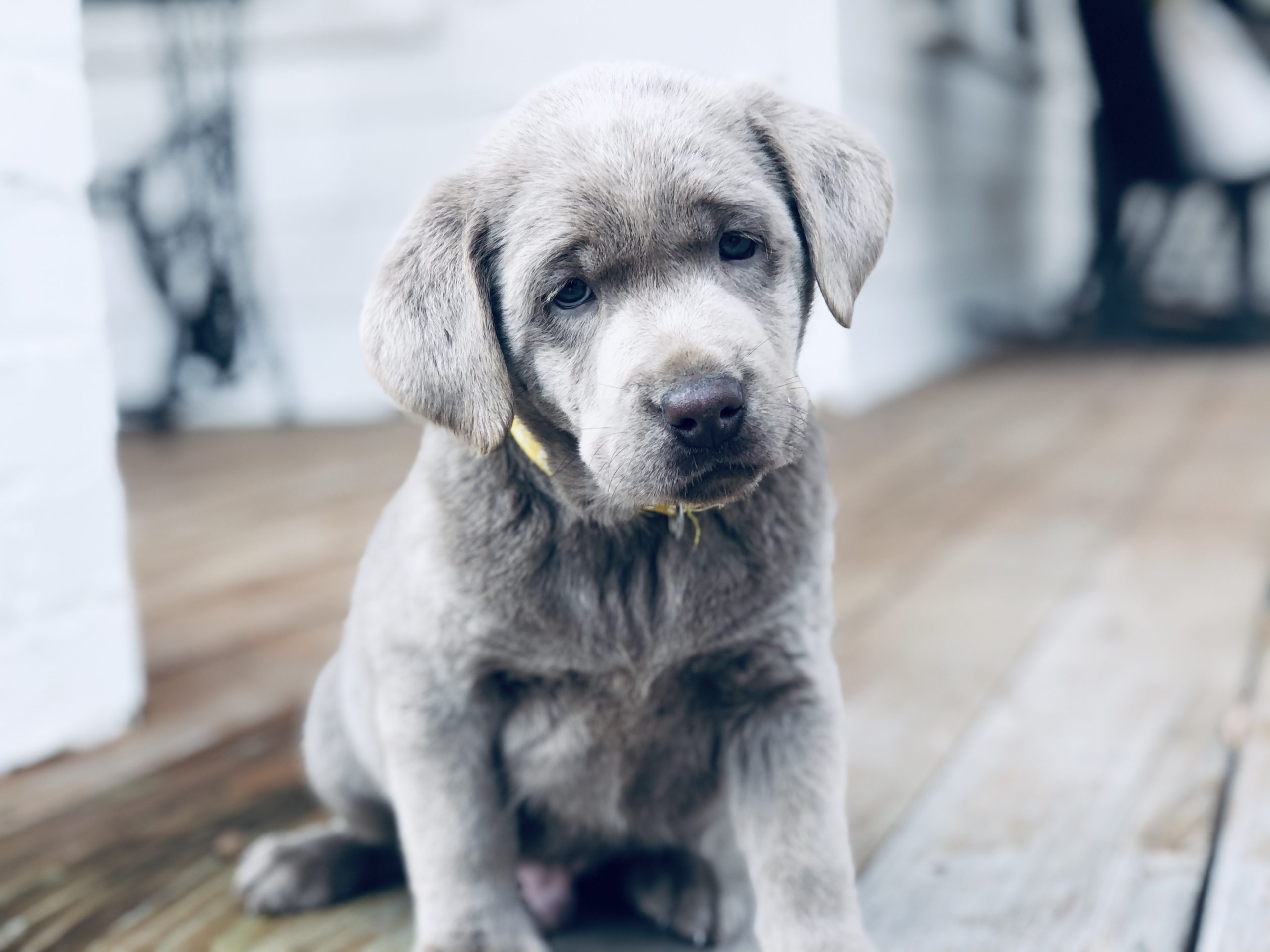 We believe that a house is not a home without a dog. There's nothing like walking into your home after a long day and being welcomed by your excited and blissful pup. Silver and Charcoal Kennels can bring that into existence for you and your family.
We are professional Labrador retriever breeders, and we produce high grade puppies. Even though we are sited in Mississippi, we can deliver your new, loving puppy to you in Arkansas. Your new silver lab would love to experience life in the great outdoors of the Ozark mountains. Our goal is to deliver you and your family with the Labrador puppy you have always dreamed of having.
Labrador retriever puppies for sale in Arkansas
Our pups from our litters have great health and genetics. Each puppy comes from a Sire with a Senior Title, and bloodlines that go back 25 years. Our puppies come with all vaccinations, AKC registration, and 24 month hip guaranty.
Our silver, champagne, and charcoal lab puppies have great temperaments and will fit flawlessly into your family. They're loving nature is what makes them a " man's best friend close". Labs are one of the most intelligent and most gentle dogs, and that is what makes them so great for companions, service, rescue, and hunting dogs
Have Your Labrador Retriever Puppy Delivered to You
The satisfaction of our customers is a top priority for us, and because of that we don't sell our puppies sight unseen. After reserving your lab puppy with the deposit, we will discuss whether you want to pick them up from our kennel, or if you would like one of our highly trusted drivers to deliver them to you in Arkansas no matter if you live in Little Rock, the state capitol, or adventurous towns like Hot Springs, Mountain View, or Fayetteville.
If you're looking to add to your family, we suggest that you take a look at Silver and Charcoal Kennels' current and upcoming litters. To reserve your Labrador puppy today feel free to contact us with any questions you may have.