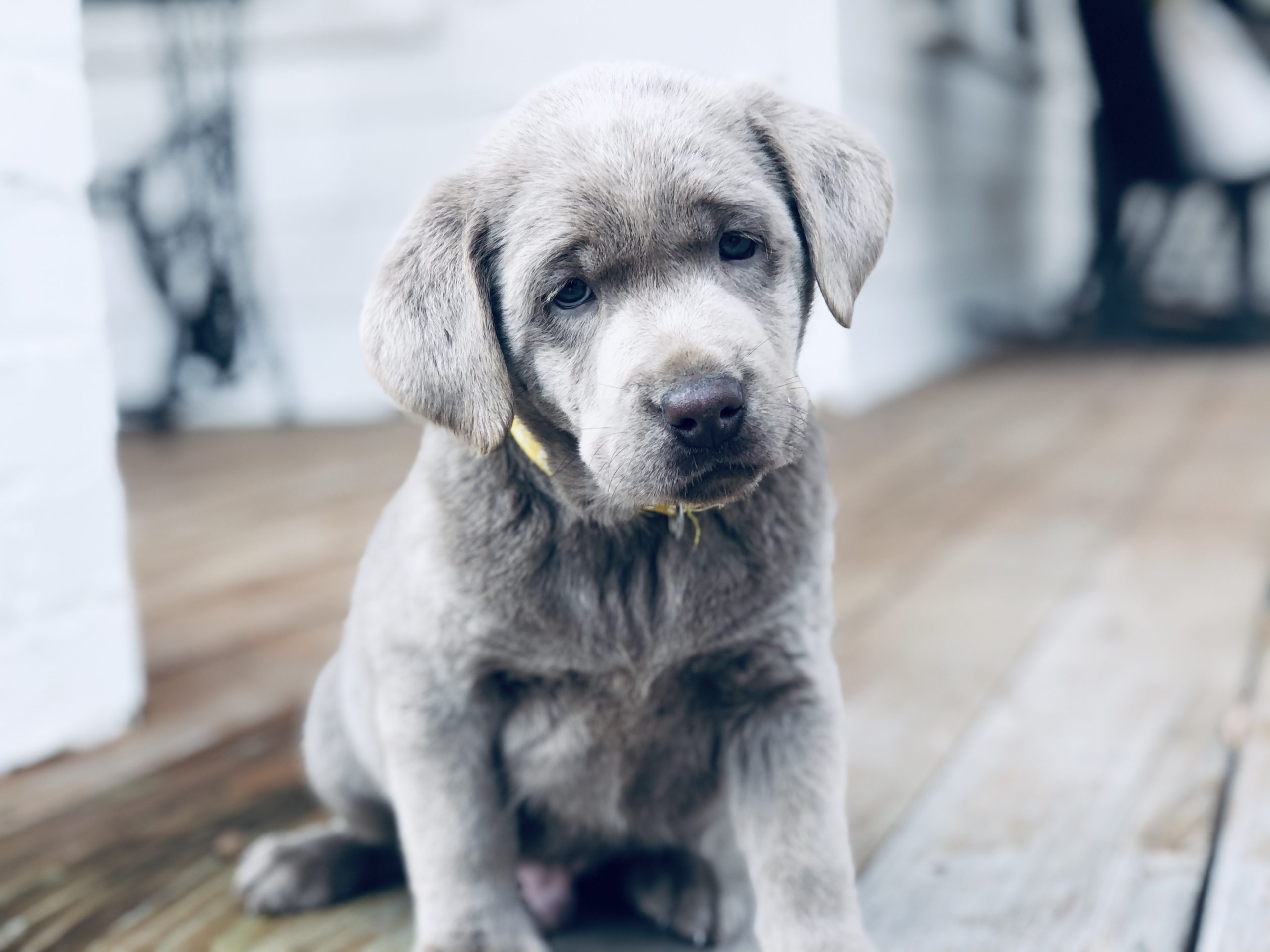 Welcome to Silver and Charcoal Kennels. Established over two decades ago, our kennel has been recognized as a hallmark of excellence in Illinois and beyond.
About Our Labrador Retriever Puppies
Silver and Charcoal Kennels is more than just a breeder – it's a legacy. All our labs are AKC registered, reflecting our commitment to quality. From silver to charcoal, champagne, red, and white – our palette of puppies is diverse, but the quality remains consistent. Our main goal? To provide you with a Labrador puppy that integrates seamlessly into your family. We pride ourselves on the exceptional lineage of our litters. Our commitment extends beyond mere breeding. For us, the essence of the Labrador breed – their intelligence, kindness, and versatility – shines through in every pup. Whether you are looking for a loyal companion, a diligent hunting partner, a rescue dog, or a service animal, our puppies fit the bill. To get a glimpse of our currently available litters, including the fourth and fifth-generation pups, check out our offering of silver and white labs. These puppies embody the epitome of Labrador excellence.
Why Choose Silver and Charcoal Kennels?
Situated in the scenic locale of Greenwood, Mississippi, we cater extensively to the Illinois community. When you choose to pick up your puppy from our kennel, you are guaranteed:
A lineage that boasts Field Trial Championships and a Senior Title for the sire.
Large, good-natured adult Labs.
Complete AKC Registration for your puppy.
A two-year guarantee against genetic hip defects.
Up-to-date vaccinations for your puppy.
For those further afield, we offer shipping services post the puppy turning eight weeks old. Costs for shipping begin at $500 and are borne by the customer. It's important to note that deposits made are non-refundable, and pups are typically sold with limited AKC registration unless negotiated otherwise. Easy reservations are part of our service mantra. With a non-refundable deposit of $500, you can reserve the Labrador puppy of your dreams. For your convenience, we accept multiple payment methods, including bank transfers and all major credit cards through PayPal.
Contact Us
If our Labradors pique your interest, or if you have questions, don't hesitate to reach out:
Cell: 662-299-5435
Email: info@silverandcharcoalkennels.com
Traditional Mail: Silver & Charcoal Kennels c/o Michael Lary 2207 River Road Ext. Greenwood, MS 38930
We're here to guide you towards your perfect Labrador companion!