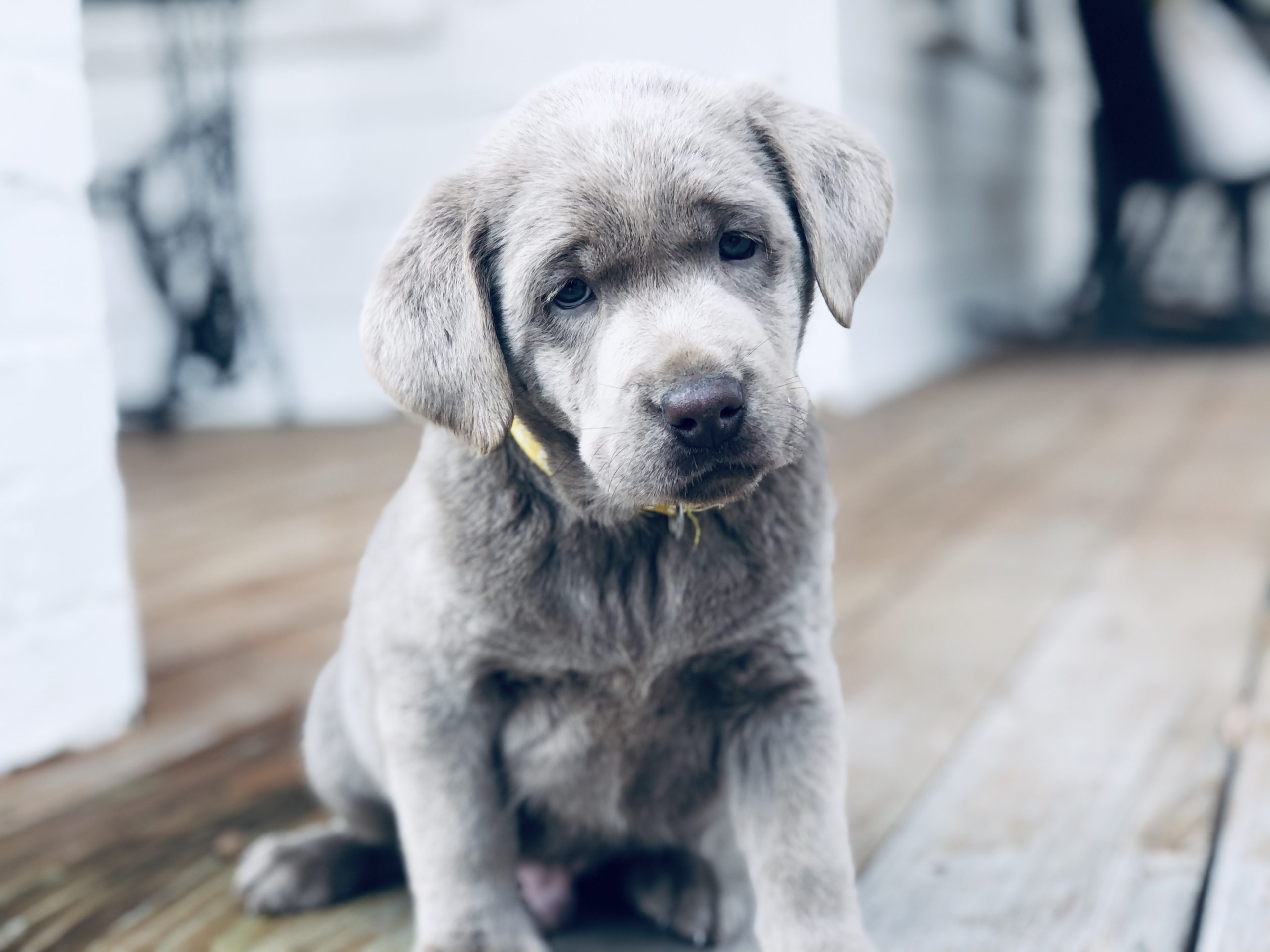 Welcome to Silver and Charcoal Kennels, Ohio's best choice in Labrador breeding for over two decades. Our unwavering commitment has earned us a distinguished place in countless Ohioan hearts. When you think of premium Labrador puppies, especially the unique silver labs, think of us. Let's embark on a journey to find your dream puppy.
About Our Labrador Retriever Puppies
Every Labrador that steps out of Silver and Charcoal Kennels is a testimony to our dedication. Being AKC registered, our labs embody the pinnacle of pedigree standards. Our palette includes the elegant silver, charcoal, effervescent champagne, passionate red, and pristine white lab puppies. Quality isn't just a promise; it's our legacy. Labradors are versatile; they seamlessly fit into roles ranging from heartwarming companions and rescue heroes to diligent hunters and selfless service animals. We at Silver and Charcoal Kennels, strongly resonate with the belief that Labradors, especially silver ones, epitomize kindness and intelligence. Hence, every pup receives an outpouring of affection and top-notch care.
Why Choose Silver and Charcoal Kennels?
Although we are based in Mississippi, we also provide Labrador Retriever puppies to families in Ohio. Choose a lab from our kennel and expect:
A lineage graced with numerous Field Trial Championships and Senior Titles.
Assurance of adult Labs that grow into large, good-natured beings.
Authenticity with every pup's AKC Registration.
A 24-month hip guarantee ensuring freedom from genetic defects.
The certainty of up-to-date vaccinations.
For those residing afar, we offer shipping for puppies post their eighth week, ensuring they reach you in perfect health. Please note, shipping starts at $500, and expenses are to be borne by the client. All deposits are non-refundable, and typically, puppies come with limited AKC registration. To reserve your Labrador Retriever puppy, a $500 non-refundable deposit will secure them. For seamless transactions, we accept bank transfers and all major credit cards through PayPal.
Contact Us
Silver and Charcoal Kennels is always eager to assist you.
Contact us in the following ways:
Cell: (662) 299-5435
Email: info@silverandcharcoalkennels.com
Traditional Mail: Silver & Charcoal Kennels c/o Michael Lary, 2207 River Road Ext., Greenwood, MS 38930