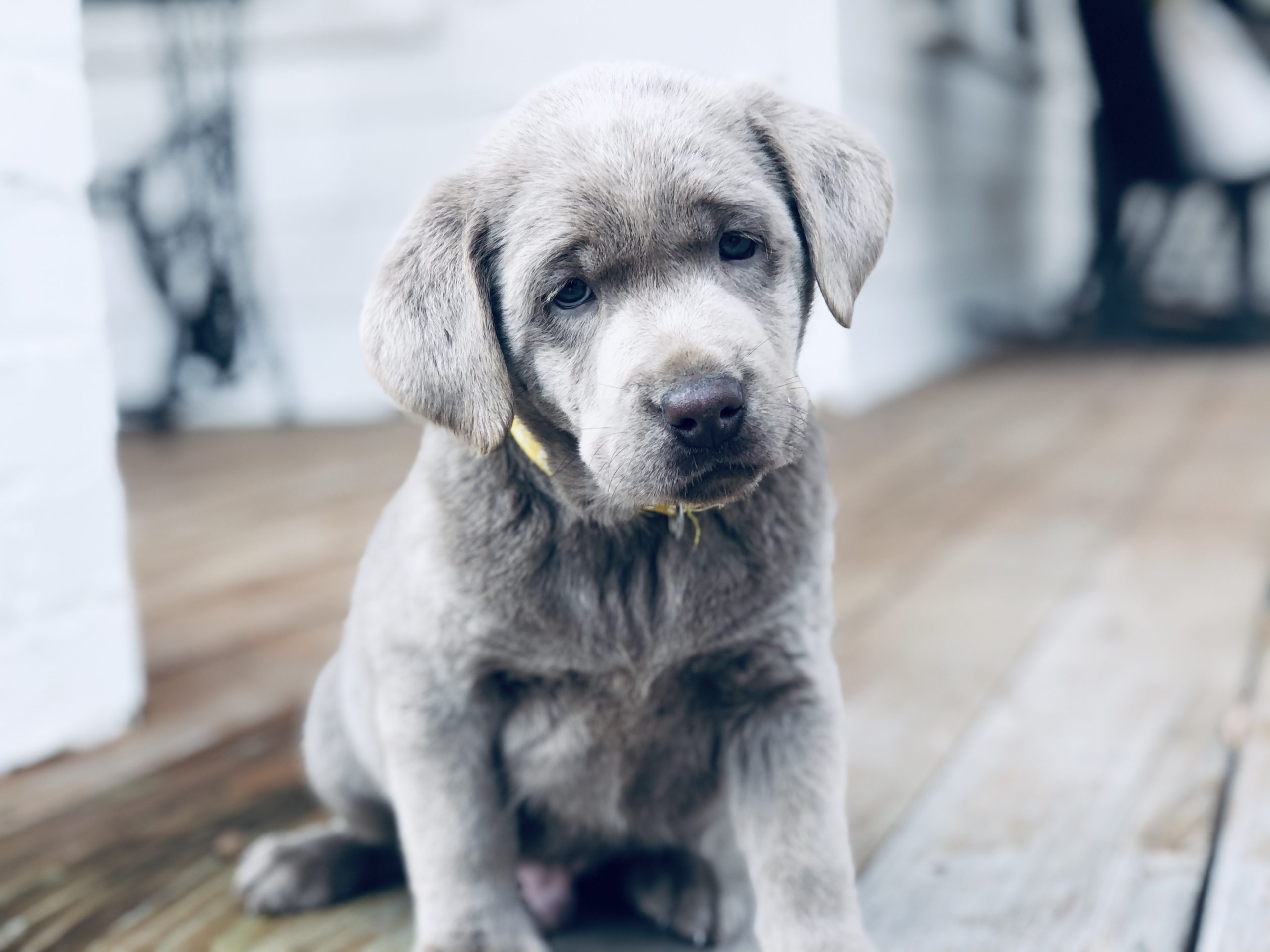 If you're like most people, you probably spend a good chunk of the day thinking about dogs. It's understandable – these cute and loving creatures seem to know exactly how to tug on our heart strings. If you find yourself day dreaming about adding a dog to your family, Silver and Charcoal Kennels can turn that into a reality.
We are a well-respected Labrador retriever breeder that produces some of the highest-end puppies on the market. Although we're based in Mississippi, we can deliver to New Hampshire or anywhere else in the country.
Silver, Charcoal & Champagne Labrador Retriever Puppies for Sale in New Hampshire
Our puppies have the best genetics, health and temperament on the market. They all come from a sire that has multiple Field Trial Championship and a Senior Title, with bloodlines that go back 20 years. Puppies also come with AKC registration, genetic testing, all vaccinations, and the most desirable breed traits.
The puppies come in the desirable colors of silver, charcoal and champagne and grow to a large size. These dogs each have the right temperament for whatever is needed of them. Their loving and friendly nature makes them the ideal family dog. Meanwhile, their intelligence allow them to hunt and serve as service dogs. Many of our pups go on to serve veterans, as we donate one to a veteran each year.
Labrador Retriever Puppies Delivered to Your New Hampshire Home
To ensure you've chosen the right puppy, we don't sell them to you until you've seen them. After reserving your puppy with a deposit, you can pick them up from the kennel or we can drive them to you in New Hampshire. This way, you'll be able to interact with the puppy before taking custody and paying the full fee.
If you believe a silver, champagne or charcoal Labrador retriever puppy is right for you, check out Silver and Charcoal Kennels' current and upcoming available litters. Contact us with any questions or to reserve your pup today!