Happy Valentine's from Silver and Charcoal Kennels.  We are having fun with our cute little puppies. So glad the snow and cold weather is moving out!! Julia loves Valentine's Day because she gets spoiled with lots of hugs and kisses and just a few little treats!! wink…wink…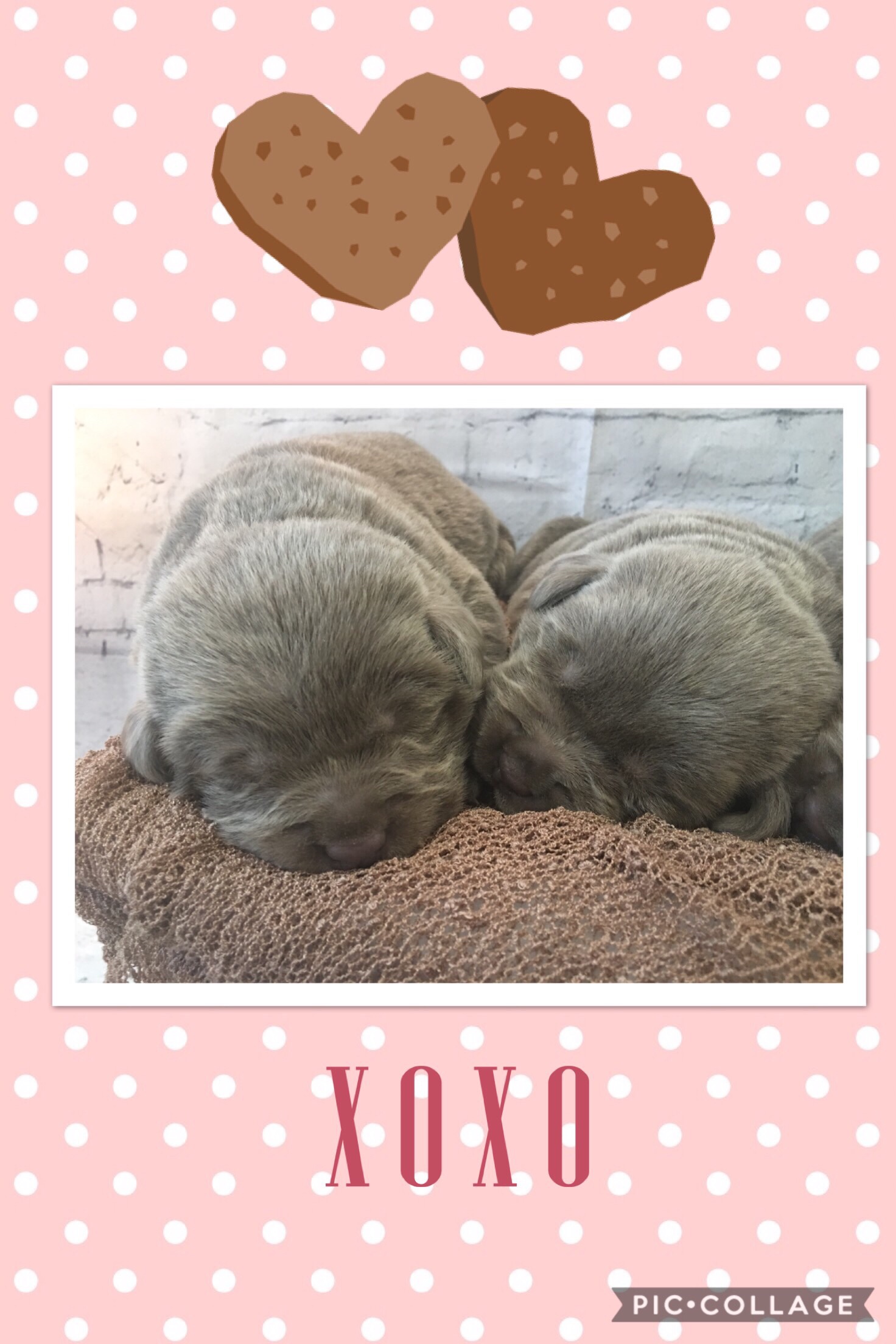 Valentine's Day is a day of love and spending time with the ones you care about the most….even your pets!! Your dog loves to be spoiled and pampered too with gifts!! You can show them some love with a cute new heart shaped dog bowl filled with his favorite treats, toys, and some grooming supplies for a spa day!!
Julia says Happy Valentine's Day!!!